Welcome to Wisteria MedSpa! Call today for a FREE consultation.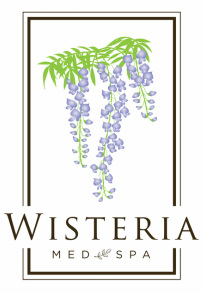 Wisteria MedSpa
is South Bay's premier provider of skin care treatment. We offer the latest and most effective non-invasive aesthetic treatments available. Our experienced team of skin care professionals led by Rikako Yoshimura, PA-C Board Certified Physician's Assistant, is here to customize a treatment program that best meets your needs, lifestyle, and budget.
Some treatments we offer:*NEW - Our newest and most talked about services! Toning Laser Facial
(wrinkles and pore reduction)
, Tri-Beam Melasma Treatment
(removes stubborn age and sun spots)
, Tri-Beam Acne Treatment
(targets deep pores and bacteria)
and Tri-Beam Tattoo Removal.
Contact Rikako and see the amazing results.
*NEW - MesoPen Micro Needling - Each treatment triggers natural production of collagen and elastin to give you the beautiful skin you've been wishing for.
Great for skin rejuvenation, stretch marks, scars, acne scars, wrinkles, uneven skin tone and age/sun spots.
Call today and ask about our introductory rate for Micro Needling.

*NEW - EndyMed - Skin Tightening and Body Contouring
- As seen on
The Doctors
TV Show. Look and feel younger by reducing the wrinkles and sagging skin in your neck, face, arms, stomach, knees, thighs and buttocks. Noninvasive, no downtime, pain free skin tightening with incredible results! See amazing photos by going to our
Current Promotions
page.
*Hand Rejuvenation Treatment
-
Want younger looking hands?
Aging can cause loss of soft tissue, thinning and wrinkling in the hand. Hand Rejuvenation Treatments using dermal fillers such as Radiesse to immediately re-plump and replenish volume to the back of the hands to provide a supple and youthful appearance
instantly
.
*Mole, Warts and Skin Tag removal
-
Do you have moles, warts, skin tags or other skin lesions you want to remove?
We can remove it safely and quickly. Call our office to find out more.
*Medical Weight Loss
-
Looking to lose weight quickly and safely?
23 day hCG medical weight loss program proven to lose up to 5 pounds a week. Safe, natural and effective. Real solution for permanent weight loss.
As seen on The Dr OZ Show.
Rikako tried it and lost over 12 pounds! Call today and ask how she did it!
*Hair Loss Treatment
- Guaranteed to work or your money back! What do you got to lose?
*Laser Hair Removal
- Permanent hair reduction treatments that are safer, faster, and more effective than ever.
*IPL Facials (Intense Pulsed Light Photofacial Rejuvenation)
- Photofacials reverse effects of sun damage, redness, and age spots on the face, hands, and body.
*Injectables: Botox, Dysport, Expressions, Belotero, Radiesse, Restylane and Juvederm
- Reduce the signs of aging and enhance your look by reducing facial lines or wrinkles such as frown or worry lines of the forehead, lines between the eyebrows, crows feet, laugh lines and plumping thin lips.
*Facials and VI Peel
- Skin treatments used to improve the appearance of the skin on the face, chest, hands or other areas. As a medical-grade chemical peel, the VI Peel is an effective treatment to improve several skin conditions and issues including acne, uneven skin texture, uneven tone, fine lines, wrinkles, acne scarring, sagging skin, age and sun spots, enlarged pores and hyperpigmentation.
Call us today to schedule a
FREE
consultation.
---
22930 Crenshaw Blvd, Suite C, Torrance, CA 90505 | ph 424.222.9509 | info@wisteriamedspa.com